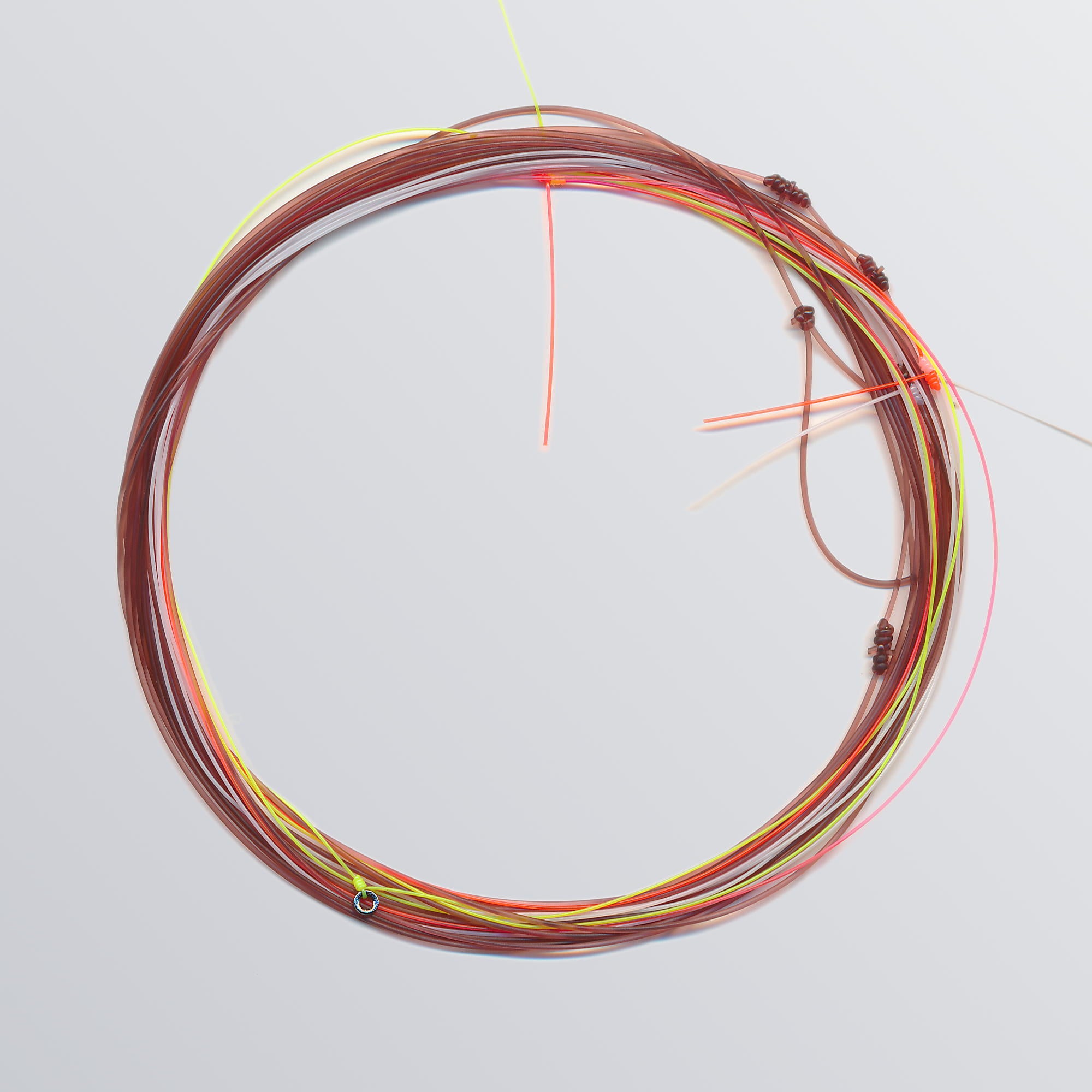 Whether you are new to European and Tight-Line nymphing techniques or just looking for convenience, our Tricolor Euro-Nymph Leaders are the perfect choice. Now there is no need to purchase numerous spools of leader materials just to make a few leaders.
Our 15.5' leader is based on a formula created by competition anglers and makes a great all-around tight line leader. Featuring white, fluorescent red, and fluorescent yellow sighter section for maximum visibility in all lighting and micro tippet rings for convenient addition of tippet. Sighter tags are left long for an additional strike detection advantage. Our nymphing leaders utilize ultra low memory Maxima Chameleon. A gentle stretch before using results in a perfectly straight leader!
Specifications
Length: 15.5'
Tip Size: 8 lb .010"
Sighter: 3 ft White, 1.5 ft Red, 1.5 ft Yellow
Micro Tip Ring
FLAT RATE SHIPPING
We charge a small, flat rate shipping and handling fee for your entire order. Items usually ship within 1 business day. Transit time to US destinations is typically 1-3 business days for any USPS method.
USPS First-Class Mail (No Tracking)* - $ 1.25
USPS First-Class Parcel (Tracking) - $ 4.25
USPS Priority Mail (Tracking) - $ 10.00

*USPS First-Class Mail is available only for orders consisting entirely of furled leaders, tippet rings, and/or stickers.
International Customers (outside of USA)
International rates vary. Please add to cart and use the Shipping Calculator.
Any fees for duties and customs are your responsibility.
Buy With Confidence
We have a No Hassle Return Policy.
Have Questions?
Feel free to contact us at info@clearstreamflyfishing.com.
---
More from this collection