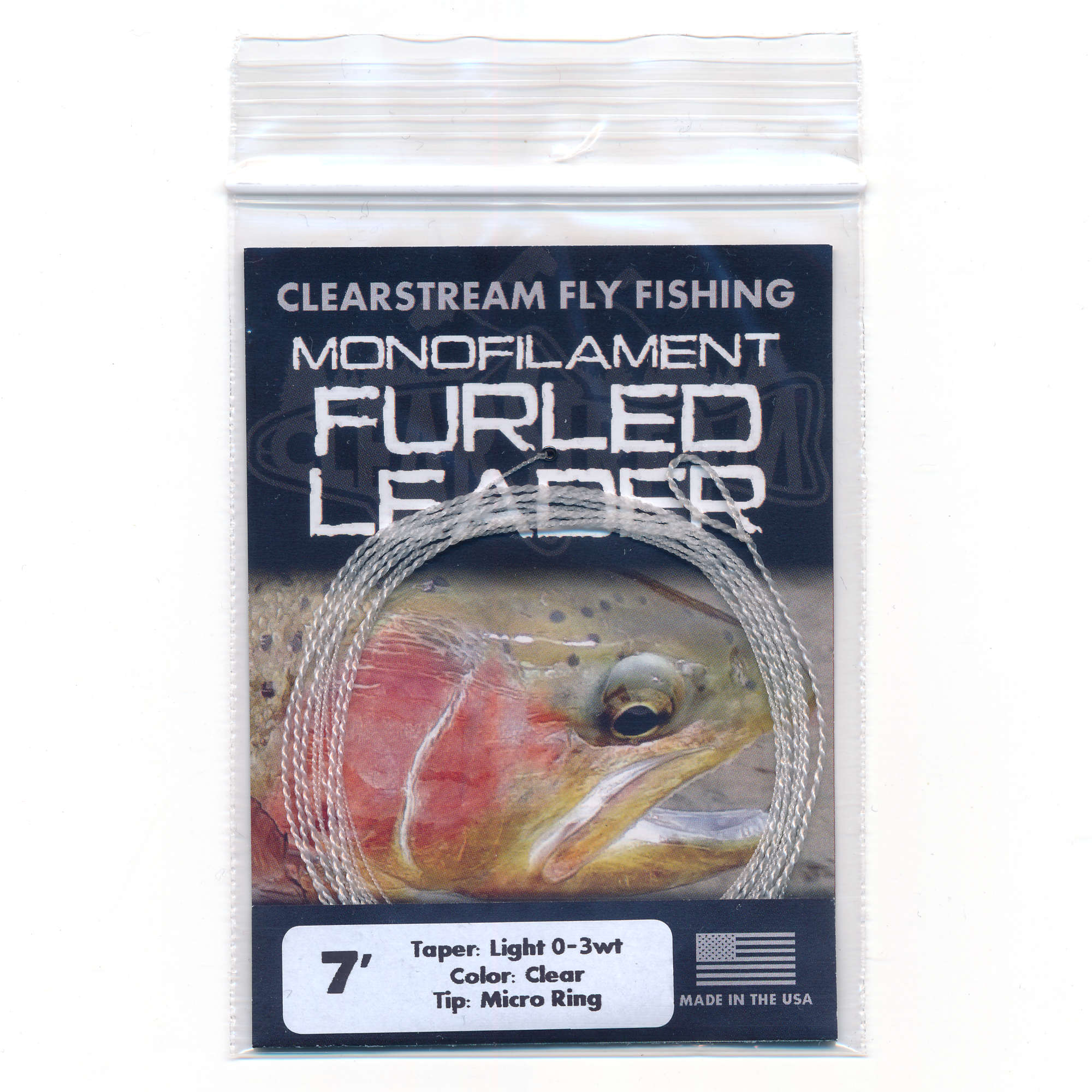 The highest quality Monofilament Furled Leaders
for the best prices
What sets these leaders apart from the others?
Precision-made from a single continuous strand of nylon monofilament.
Made by hand in the USA from the finest materials.
Over fifteen years of furled leader-making expertise goes into each leader.
Specialized tools and techniques for optimal quality and consistency.
The best possible customer service experience: Great products, easy orders, and quick deliveries!
ABOUT OUR LEADERS
Here is a list of features for our Monofilament Furled Leaders:
Continuous strand, monofilament construction.
Woven butt loop for quick change loop-to-loop connection.
Micro tip ring (optional) for easy attachment of tippet.
Extra fine tips for delicate fly presentation.
Virtually memory free.
Exceptional turnover.
(UNI-Thread Furled Leader pictured above.)
WEIGHT OPTIONS
Light Weight - For lines 3wt and lighter. Can also be used with heavier lines for extra delicate presentation. Great for fishing small flies.
Medium Weight - For use with 4, 5, and 6 weight fly lines. A good general purpose weight. Created for these line weights but can be used with lighter or heavier lines.
Heavy Weight - For lines 7wt and heavier.
FLAT RATE SHIPPING
We charge a small, flat rate shipping and handling fee for your entire order. Items usually ship within 1 business day. Transit time to US destinations is typically 1-3 business days for any USPS method.
USPS First-Class Mail (No Tracking)* - $ 1.25
USPS First-Class Parcel (Tracking) - $ 4.25
USPS Priority Mail (Tracking) - $ 10.00

*USPS First-Class Mail is available only for orders consisting entirely of furled leaders, tippet rings, and/or stickers.
International Customers (outside of USA)
International rates vary. Please add to cart and use the Shipping Calculator.
Any fees for duties and customs are your responsibility.
Buy With Confidence
We have a No Hassle Return Policy.
Have Questions?
Feel free to contact us at info@clearstreamflyfishing.com.
---
More from this collection