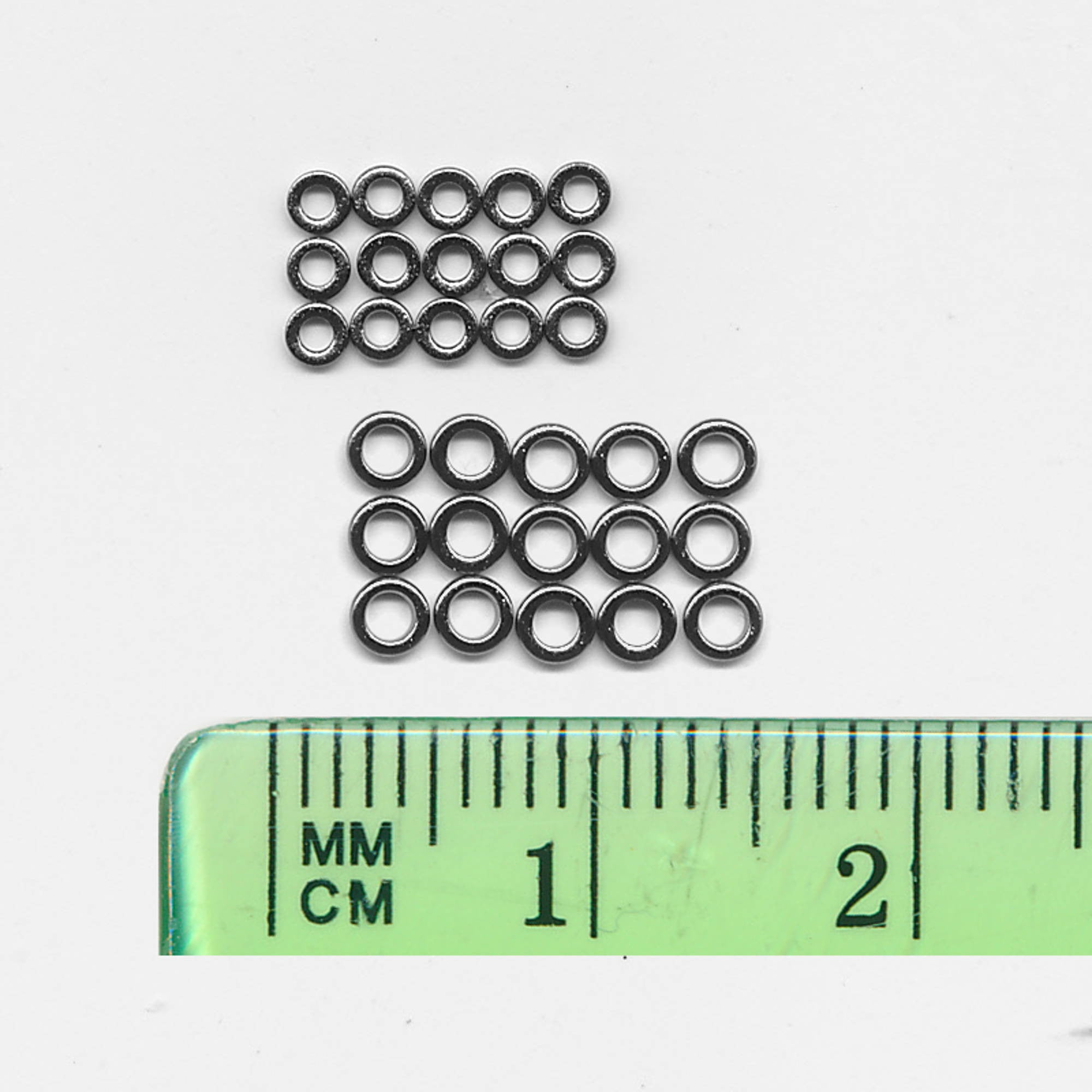 Packs of 15 Tippet Rings
We are proud to now offer our customers a high quality tippet ring. Our rings are smooth, round, and strong! Tippet and leader material ties easily and securely to these rings without unexpected breakage. Don't be fooled by cheap, knock-off tippet rings. Sold in packs of 15, our rings offer more bang for your buck than comparable rings from other brands.
These rings are ideal for rigging conventional mono leaders and are a must have for anglers who practice Euro and tightline nymphing techniques. Quit wasting leaders and tippet material, add rings for a permanent no-hassle connection point. Create modular sighter systems. Add dropper flies simply and securely to your leader.
SIZE OPTIONS
Small 1mm size - The smallest ring available. We use this size on our light and medium weight furled leaders. Small enough for even the smallest dry fly and midge fishing, yet incredibly strong.
Medium 2mm size - Easy to work with, but small enough for almost all applications. Equally at home on the tip of a leader or a permanent but section.
FLAT RATE SHIPPING
We charge a small, flat rate shipping and handling fee for your entire order. Items usually ship within 1 business day. Transit time to US destinations is typically 1-3 business days for any USPS method.
USPS First-Class Mail (No Tracking)* - $ 1.25
USPS First-Class Parcel (Tracking) - $ 4.25
USPS Priority Mail (Tracking) - $ 10.00

*USPS First-Class Mail is available only for orders consisting entirely of furled leaders, tippet rings, and/or stickers.
International Customers (outside of USA)
International rates vary. Please add to cart and use the Shipping Calculator.
Any fees for duties and customs are your responsibility.
Buy With Confidence
We have a No Hassle Return Policy.
Have Questions?
Feel free to contact us at info@clearstreamflyfishing.com.
---
More from this collection